December 1
December 2
This week we enter into the advent season. We pause, and spend some time looking into the promises of God

Posted by Generations Church on Monday, 2 December 2019
December 3
Hark the Herald Angels Sing…Advent week 2! Enjoy and share

Posted by Generations Church on Tuesday, 3 December 2019
December 4
Pastor Jeff shares a bit of his story as we step into the holidays – watch & share

Posted by Generations Church on Wednesday, 4 December 2019
December 5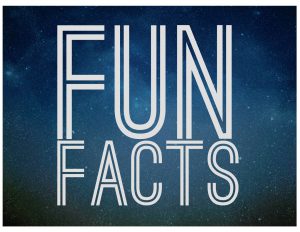 Is Santa Claus real?
Yes, of course, he is! Well, maybe not the big old dude in the red and white robe…
What you may or may not know is that the legend of Santa Claus is based on a real person, Saint Nicholas.
"There are many legends about Saint Nicholas of Myra. One story tells how he helped three poor sisters. Their father did not have enough money to pay their dowries and thought of selling them into servitude. Three times, Saint Nicholas secretly went to their house at night and put a bag of money inside. The man used the money so that one of his daughters could marry. On the third visit, the man saw Saint Nicholas and thanked him for his kindness.
Saint Nicholas was a real bishop who helped the needy. After his death, the legend of his gift-giving grew. Saint Nicholas transformed into the legendary character called Santa Claus, who brings Christmas presents to children around the world."
FAMILY RESOURCE
Looking for some biblical and educational videos for your children this Advent season?
Check out videos like this on RightNow Media!
This is a great FREE resource that we have provided for you and your family.
To get FREE access to RightNow Media simply follow this LINK, sign up for an account, and you're all set to explore more than 20,000 videos.
December 6
December 7
As we go through this busy season, let us pause to reflect on the reason we are celebrating Christmas: Jesus. Let us find peace in the fact that Jesus Christ is our Savior.
Let us take time in the word of God this Advent season and allow Jesus to bring peace to our lives.
Isaiah 9: 5-6
For every boot of the tramping warrior in battle tumult and every garment rolled in blood will be burned as fuel for the fire. For to us a child is born, to us a son is given; and the government shall be upon his shoulder, and his name shall be called Wonderful Counselor, Mighty God, Everlasting Father, Prince of Peace.
John 14:27
Peace I leave with you; my peace I give to you. Not as the world gives do I give to you. Let not your hearts be troubled, neither let them be afraid.
Romans 5:1-2
Therefore, since we have been justified by faith, we have peace with God through our Lord Jesus Christ. Through him we have also obtained access by faith into this grace in which we stand, and we rejoice in hope of the glory of God.
Want to dive into God's word this season? Check out this Advent Devotional!
December 8
December 9
Week 2 of advent is here! Hark the Herald Angels Sing

Posted by Generations Church on Sunday, 8 December 2019
December 10
We continue to celebrate the Christmas season with Come Now Long Expected Jesus. Join us Sunday mornings at 10am (Enjoy & Share)

Posted by Generations Church on Tuesday, 10 December 2019
December 11
– Check out this vlog from Scott Hines –

Posted by Generations Church on Wednesday, 11 December 2019
December 12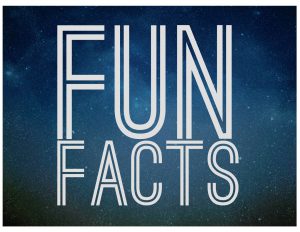 WERE THERE ONLY 3 WISE MEN THAT WENT TO SEE JESUS?
We don't know. There could have been 2, 3, 4, 10, or even 50 of them.
SO, WHY DO MOST PEOPLE THINK THERE WERE 3?
The confusion for the number of wise men has possibly come from two sources: one is from the fact that the wise men brought Jesus three gifts: gold, frankincense, and myrrh. Another source of confusion could be that there is a song that is actually called "We Three Kings".
However, the truth is the Bible never gives us a number of how many wise men came to visit Jesus after He was born in Bethlehem.
WHAT THE BIBLE DOES SAY ABOUT THE WISE MEN?
Matthew 2:1-12:
Now after Jesus was born in Bethlehem of Judea in the days of Herod the king, behold, wise men from the east came to Jerusalem, saying, "Where is he who has been born king of the Jews? For we saw his star when it rose and have come to worship him." When Herod the king heard this, he was troubled, and all Jerusalem with him; and assembling all the chief priests and scribes of the people, he inquired of them where the Christ was to be born. They told him, "In Bethlehem of Judea, for so it is written by the prophet:
'And you, O Bethlehem, in the land of Judah,
are by no means least among the rulers of Judah;
for from you shall come a ruler
who will shepherd my people Israel.'
Then Herod summoned the wise men secretly and ascertained from them what time the star had appeared. And he sent them to Bethlehem, saying, "Go and search diligently for the child, and when you have found him, bring me word, that I too may come and worship him." After listening to the king, they went on their way. And behold, the star that they had seen when it rose went before them until it came to rest over the place where the child was. When they saw the star, they rejoiced exceedingly with great joy. And going into the house, they saw the child with Mary his mother, and they fell down and worshiped him. Then, opening their treasures, they offered him gifts, gold and frankincense, and myrrh. And being warned in a dream not to return to Herod, they departed to their own country by another way.
WHAT SHOULD MATTER TO US OVER 2000 YEARS LATER?
God revealed Christ to people as "low" as shepherds and as "high" as wise men (or magi). They all came to worship this baby having faith that this was Jesus, the promised One. How will you respond to Jesus this advent season?
FAMILY RESOURCE
Christmas Activities that Focus on Jesus
December 13
Are you in debt? Having a hard time budgeting for Christmas?
Check out this podcast from Dave Ramsey on A Properly Budgeted Christmas.
December 14
ADVENT DEVOTIONAL
For Unto Us A Child Is Born
"Christmas is a season of not only rejoicing, but of reflection." — Winston Churchill 
Have you ever noticed how babies bring out the best in people? 
Think about it: people talk softly, kindly, and lovingly around babies. Families gather together to see the brand new baby. Friends send gifts and meals to weary-eyed parents. Not to mention, people are always nicer to pregnant women (and rightfully so). Interestingly, that's how the Christmas story begins: with a baby. 
Isaiah 9:6-7 tells us that "unto us a child is born, to us a son is given," and this child was Jesus. This Wonderful Counselor and Prince of Peace is the Savior of the world that people had been waiting for. When He came to earth, prophecies were fulfilled. This baby, born of a virgin, grew up to be a man who lived a perfect, sinless life. He died on a cross and rose from the dead, granting us the opportunity to be delivered from our sins.
That's what Christmas is all about. However, December is usually packed full of things that demand our attention:
Getting the perfect gifts for those on our list.
Being unusually kind with our words and actions.
Preparing a delectable meal for a party.
Creating the most spectacular card to send to friends and family.
Participating in activities because it's tradition.
Those are all great things! However, if we're not careful, we can allow the way we're celebrating to replace the One we're celebrating. We can keep our focus on Jesus while finding pleasure in God's blessings to us. We are meant to enjoy things, not worship them.
Christmastime brings out something in most of us. The something in us that wants to be generous, kind, festive, friendly, and social. But what if we didn't wait until Christmas to be intentional? We don't have to wait until December… 
…to give to a non-profit.
…to be kind and speak kindly to others.
…to prepare a meal for close friends.
…to send a card to a family member.
…to create year-round traditions in our faith.
It seems like a tall order to accomplish, but it isn't. It just takes a bit of intention. We have to mark our calendars, create the reminder, and simply follow through. Think of how it will feel when we hear the phrases, "Christmas is the season for giving" or "This is a time for family and friends" in December, and we will have been doing this for the past 11 months. 
As we read through the rest of the days in this Plan, we will look into our Christmas traditions and find ways to incorporate them throughout the entire year.
Reflect: What feelings do you have during this time of year? Good or bad, what experiences cause you to feel this way?"
Isaiah 9: 6-7
For to us a child is born, to us a son is given; and the government shall be upon his shoulder, and his name shall be called Wonderful Counselor, Mighty God, Everlasting Father, Prince of Peace. Of the increase of his government and of peace there will be no end, on the throne of David and over his kingdom, to establish it and to uphold it with justice and with righteousness from this time forth and forevermore. The zeal of the Lord of hosts will do this.
Check out the next 6 days of devotionals in this reading plan (Merry & Bright) from the Bible Website/App! Click on this link, sign in or sign up for the free Bible app/website, and enjoy seven days of being in God's word.
December 15
December 16
December 17
December 18
December 19
A fun video to share with the whole family:
December 20
Dave Ramsey shares the different ways we can save money this Christmas season: Christmas Traditions You Can Cut, Keep, or Totally Rethink
December 21
Check out this advent devotional from John Piper:
THE BIRTH OF THE ANCIENT OF DAYS
Then Pilate said to him, "So you are a king?" Jesus answered, "You say that I am a king. For this purpose, I was born and for this purpose, I have come into the world—to bear witness to the truth. Everyone who is of the truth listens to my voice." —John 18:37
December 22
December 23
December 24
December 25