Advent
Pre-Advent
December 1
December 2
This week we enter into the advent season. We pause, and spend some time looking into the promises of God

Posted by Generations Church on Monday, 2 December 2019
December 3
Hark the Herald Angels Sing…Advent week 2! Enjoy and share

Posted by Generations Church on Tuesday, 3 December 2019
December 4
Pastor Jeff shares a bit of his story as we step into the holidays – watch & share

Posted by Generations Church on Wednesday, 4 December 2019
December 5
Fun Fact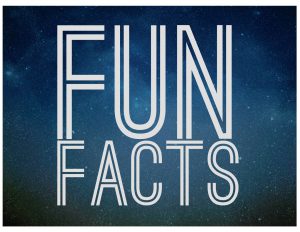 Is Santa Claus real?
Yes, of course, he is! Well, maybe not the big old dude in the red and white robe…
What you may or may not know is that the legend of Santa Claus is based on a real person, Saint Nicholas.
"There are many legends about Saint Nicholas of Myra. One story tells how he helped three poor sisters. Their father did not have enough money to pay their dowries and thought of selling them into servitude. Three times, Saint Nicholas secretly went to their house at night and put a bag of money inside. The man used the money so that one of his daughters could marry. On the third visit, the man saw Saint Nicholas and thanked him for his kindness.
Saint Nicholas was a real bishop who helped the needy. After his death, the legend of his gift-giving grew. Saint Nicholas transformed into the legendary character called Santa Claus, who brings Christmas presents to children around the world."
Family Resource
Looking for some biblical and educational videos for your children this Advent season?
Check out videos like this on RightNow Media!
This is a great FREE resource that we have provided for you and your family.
To get FREE access to RightNow Media simply follow this LINK, sign up for an account, and you're all set to explore more than 20,000 videos.
December 6
December 7
As we go through this busy season, let us pause to reflect on the reason we are celebrating Christmas: Jesus. Let us find peace in the fact that Jesus Christ is our Savior.
Let us take time in the word of God this Advent season and allow Jesus to bring peace to our lives.
Isaiah 9: 5-6
For every boot of the tramping warrior in battle tumult and every garment rolled in blood will be burned as fuel for the fire. For to us a child is born, to us a son is given; and the government shall be upon his shoulder, and his name shall be called Wonderful Counselor, Mighty God, Everlasting Father, Prince of Peace.
John 14:27
Peace I leave with you; my peace I give to you. Not as the world gives do I give to you. Let not your hearts be troubled, neither let them be afraid.
Romans 5:1-2
Therefore, since we have been justified by faith, we have peace with God through our Lord Jesus Christ. Through him we have also obtained access by faith into this grace in which we stand, and we rejoice in hope of the glory of God.
Want to dive into God's word this season? Check out this Advent Devotional!
December 8
December 9
Week 2 of advent is here! Hark the Herald Angels Sing

Posted by Generations Church on Sunday, 8 December 2019