Jesus redeems us from different backgrounds and different races at different ages with different stories, yet he makes us one family. And if the church is a family, then the health of your family is very important to us.
GENKIDS
We love kiddos and highly value the next generation! Our mission is to come alongside parents as they disciple their children. What you can expect from GenKids is a safe environment, gospel-centered resources, and amazing volunteers. We strive to creatively teach kids the gospel so that they can grow in their own relationship with Jesus.
We want to continue caring for your children in ways that we can during this season. Join Ms. Brooke and other GenKids leaders on our Facebook page or via Zoom for GenKids talks and lessons. The dates/times and links are posted below:
GenKids meets at 10 am on Sundays during our Sunday service (nursery – 12)
GenKids Catechism: Wednesdays, starting August 25th from 6 pm – 8 pm
Click on the image or link below to see a video message from our GenKids' Director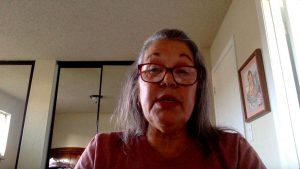 GENERATIONS YOUTH
Generations Youth exists to train the next generation through the gospel of Jesus Christ. We partner with parents to help students grow in relationship with Jesus, become servant-leaders where they learn and labor, and serve the church community as gifted participants.
Middle School Youth Group: Tuesday nights, starting August 24th, from 6 pm – 8 pm
High School Youth Group: Wednesday nights, starting August 25th, from 6 pm – 8 pm
If you would like more information, please contact our youth director, Alex Valdez at alex@generations.email